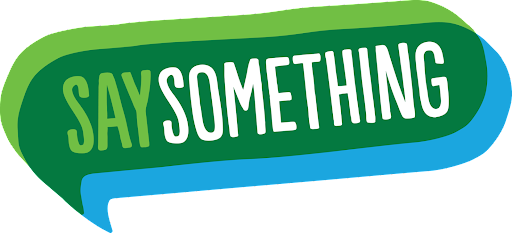 School Safety --SFPS' safety plan, which has been approved by the NM Public Education Department, exceeds state requirements. --School safety is achieved through a layered approach, including cameras, fencing and gates, single points of entry, a screening system, staff vigilance and law enforcement partners. --RhinoWare is installed on school doors to eliminate any door weaknesses and fortify a door's ability to keep our students safe. --SFPS' safety aide program, which operates in 11 schools, includes a safety aide supervisor, three lead safety aides and 22 safety aides. Students can go to safety aides for help. --New Mexico requires SFPS to do a shelter-in-place and response to active shooter drill, an evaluation drill and four fire drills within the first four weeks of school and two district-selected drills. --SFPS was the first district to place Stop the Bleed kits in our schools, which are for large wounds and include a tourniquet. --SFPS is part of Sandy Hook Promise, which encourages all if you see it, to report it -
https://tips.sandyhookpromise.org/?_ga=2.95197276.1710815893.1629413175-1669150287.1629413175
- Through the Say Something Anonymous Reporting system, you can submit secure, anonymous safety concerns to help someone who may hurt themselves or others. Submit a tip through Sandy Hook's secure website -
https://tips.sandyhookpromise.org/?_ga=2.95197276.1710815893.1629413175-1669150287.1629413175
--Call Sandy Hook's 24/7 crisis hotline at 1-844-5-SayNow (1-844-572-9669) to prevent violence.

Now we take a break for a moment's rest and some basic travel supplies at the most northern of our Santa Fe Public Schools - the idyllic Tesuque Elementary. This hidden gem has served the children of Tesuque Village, Chupadero, Rio en Medio and Tesuque Pueblo since 1930. Tesuque Elementary School provides an Innovative and Expeditionary program with a Transformational Leadership style - a multi-sensory learning "beyond the classroom" approach known as SEL/Sensory developmental academic program where children have environmental experiences and stimuli to guide their cognitive development. It is one of the most innovative and ground-breaking new forms of education. These diverse students have daily opportunities to learn about a variety of cultures, explore the attributes of living in New Mexico and make use of their ideas for the betterment of the world. In addition, Tesuque Elementary offers: --Field experiences --An award-winning art program --Music --Band (4th-6th Grade) --Choir --Violin (1st-6th Grade) --Gardening --Competitive sports teams Tesuque Elementary is also known for their supportive student families, a dedicated surrounding community and a generous volunteer group that helps them with fundraising, tutoring and much more.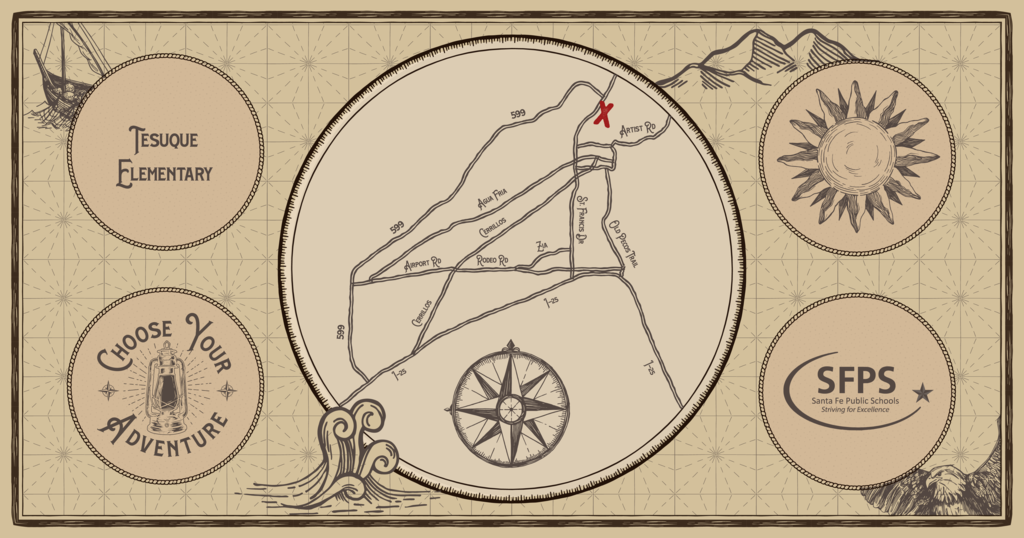 Our ship descends into the northside of Santa Fe to Gonzales Community named for one of New Mexico's most remarkable residents and former School Board of Education Member. Albert Gonzales Sr. was struck blind by a diving accident at age 16. He never let his disability deter him from greatness. He became the first blind man to graduate from NMSU and Georgetown Law School, he passed the NM Bar, and practiced law well into his late 80s and was named one of the 5 most distinguished blind persons in the nation.. Mr. Gonzales' legacy is the basis of the Community School that bears his name with the Lobos own commitment to never giving up and fighting to make each of their students stand apart and be original and fearless. Gonzales Community School provides some great programs such as: --21st Century After-School program --An engaged PTA department --An multi-award winning institution --NDI --Cooking with Kids --STEAM and CSR The school also offers extracurricular activities such as Violin, Hiking, Chess, D&D, Inter-Tribal Culture club, Volleyball, and Football. Albert Gonzales reminds us that no matter what life throws at us, we can overcome and thrive. Gonzales Community School makes sure to honor him by setting the foundation for these young students with this in mind.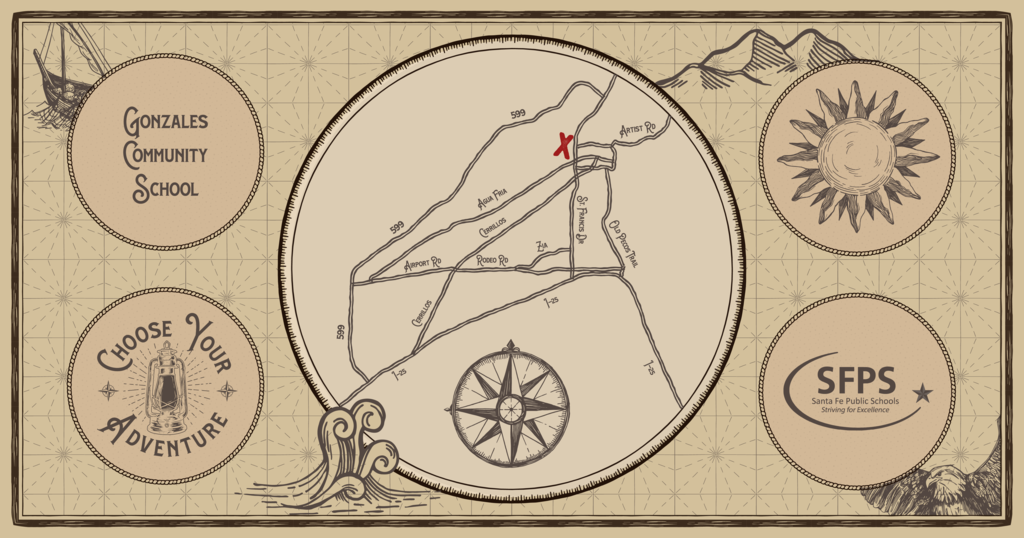 The students of Early College Opportunities High School (ECO) have been hard at work on a Jeep build and now is the time to watch all of that hard work pay off. Please take the time to follow the link, take a look at, and maybe even bid, on this beautiful Jeep that our students have spent over 160 hours on:
https://bringatrailer.com/listing/2002-jeep-wrangler-26/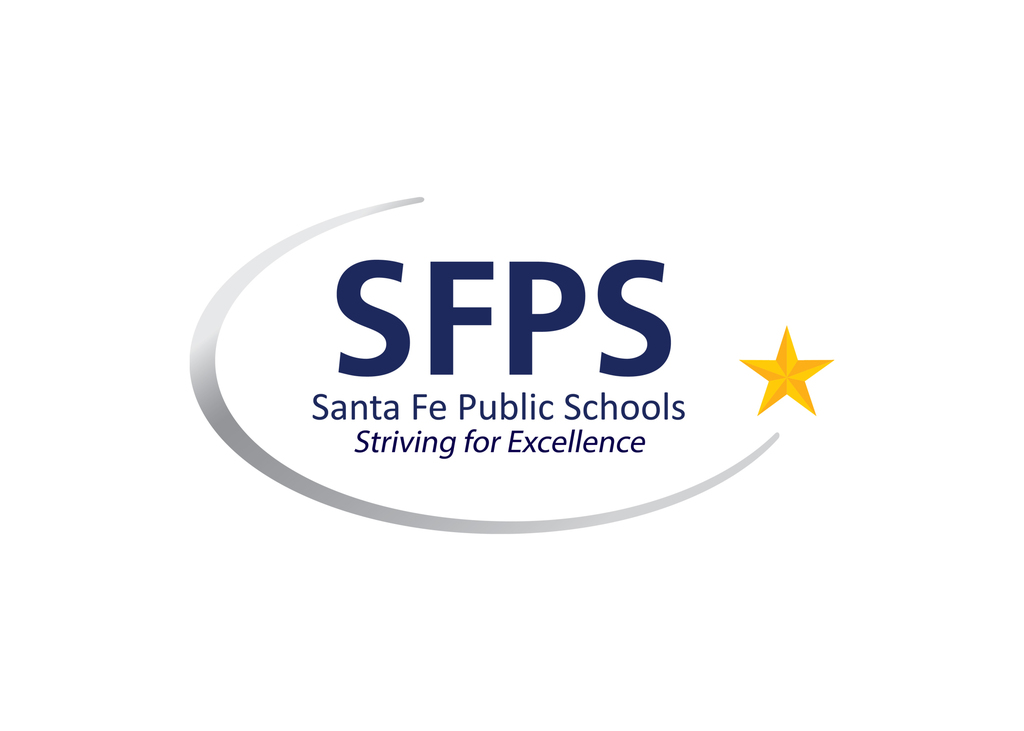 Student Nutrition The federal waiver providing free meals to all students ended last year. This year, parents of students at Acequia Madre, Atalaya, Carlos Gilbert, Pinon and Wood Gormley Elementaries, Amy Biehl and El Dorado Community Schools, Mandela International Magnet School and Santa Fe High School will need to fill out an application to determine eligibility for free, reduced-price or full-price meals. Applications may be completed electronically from any device with internet access. We recommend that applications be completed prior to the first day of school. For more information, visit
www.myschoolapps.com
. For questions, call SFPS' Student Nutrition office at 505-467-3600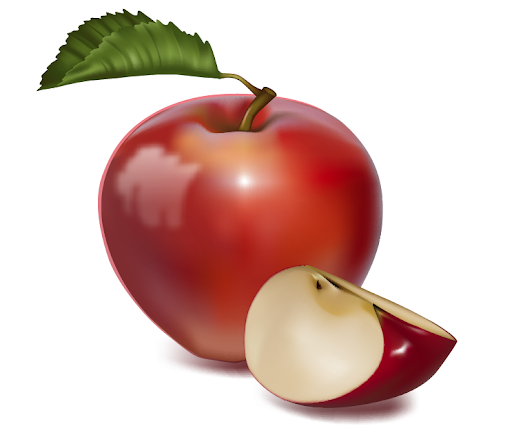 IMPORTANT BOARD EDUCATION MEETING TONIGHT AT 5:00 PM AT 610 ALTA VISTA! WE WILL BE CHOOSING A NEW DISTRICT 4 BOE MEMBER! WE GLADLY INVITE YOU TO JOIN US!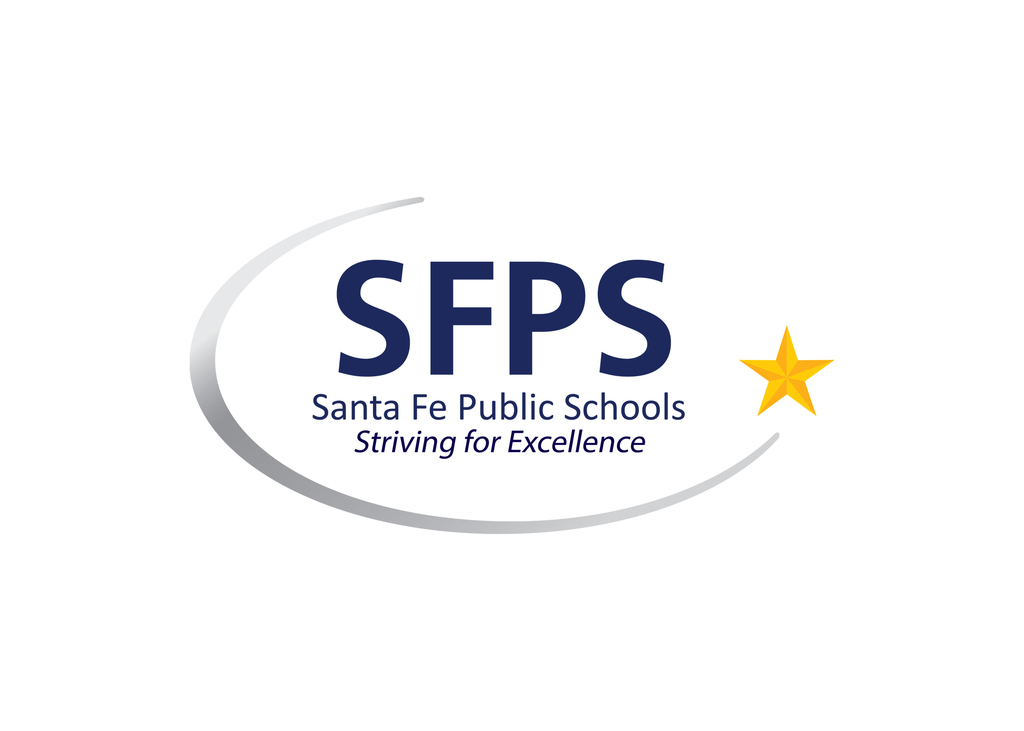 We glide to the center of Santa Fe to reach Aspen Community Magnet School. The home of the Gray Wolves, Aspen has a compelling purpose as it's defining guide for their educational foundation as well as 10 principles of practice for the teachers listed below. An Aspen education is defined by connectedness. They learn in community, immersing students in real world projects that support them in becoming scholars, explorers, collaborators and innovators. They value the community as a critical part of children's education, a place to learn empathy, to seek common ground, to lead toward a vision of community good and to make a difference. Aspen students see themselves as scholars who are interdependent with each other, their community and the natural world. The 10 principles of practice for teachers are to: --collaboratively build curriculum with shared expectation for students --develop rich interdisciplinary project based units --integrate the arts and STEM practices as critical parts of deeper learning --nurture positive relationships --ensure the student voice is heard in classrooms and building decisions --develop students as classroom and community leaders --build family partnerships as essential co-creators of the learning community --cultivate a culture of scholarship, helping students feel urgency and pride in doing quality meaningful work --ensure the walls of the building reflect and celebrate excellence --create spaces indoors and out that allow for movement, investigation, collaboration and celebration Aspen also offers a culinary arts program, art studios, STEM club and the 21st Century after-school program. Tours are available if you're interested in visiting this campus to see if it fits your needs - Contact us at 467-4500 or
http://aspen.sfps.info/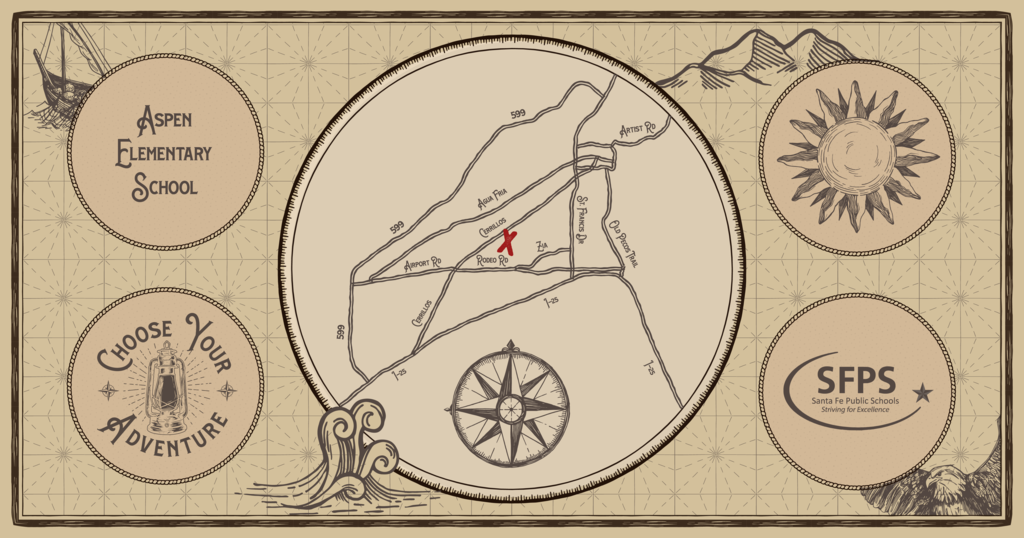 We are having a Zoom meeting with the community to discuss the new District 4 Board of Education Candidates! Please see the flyer below for information: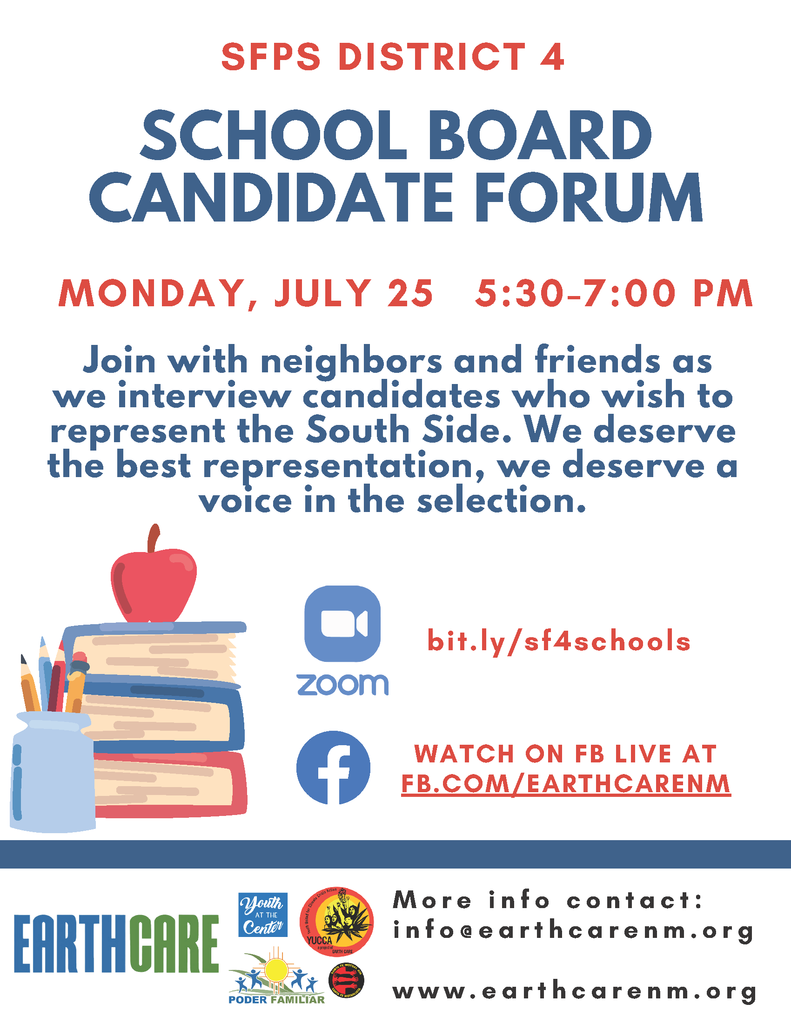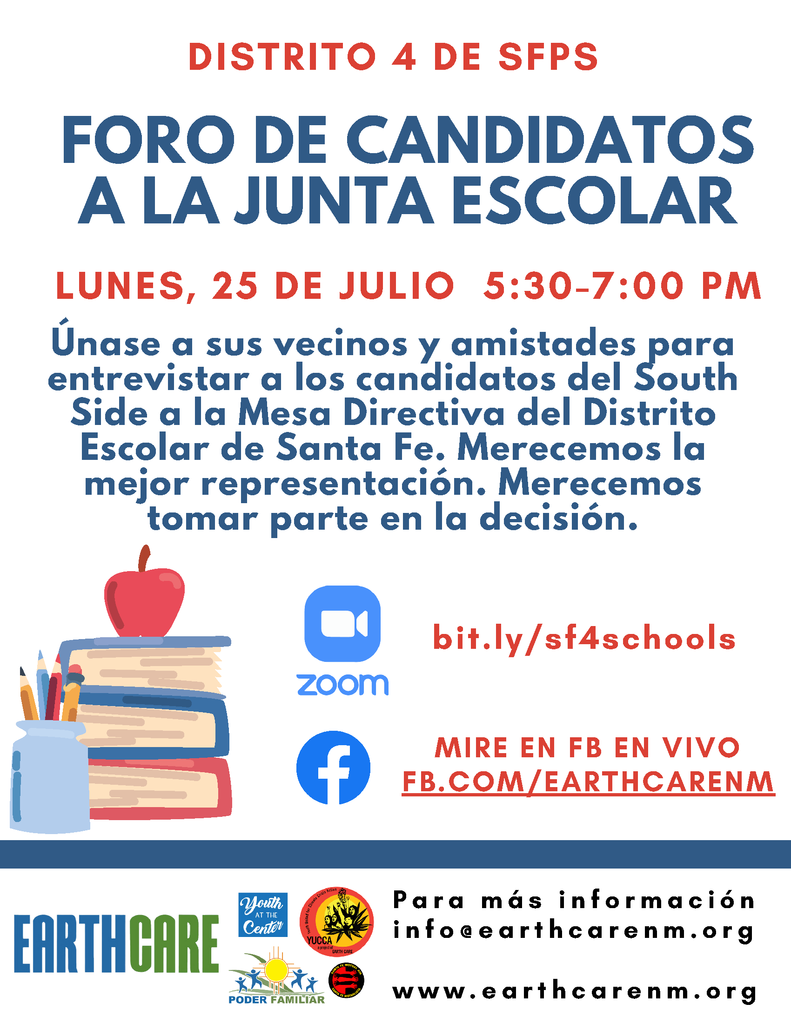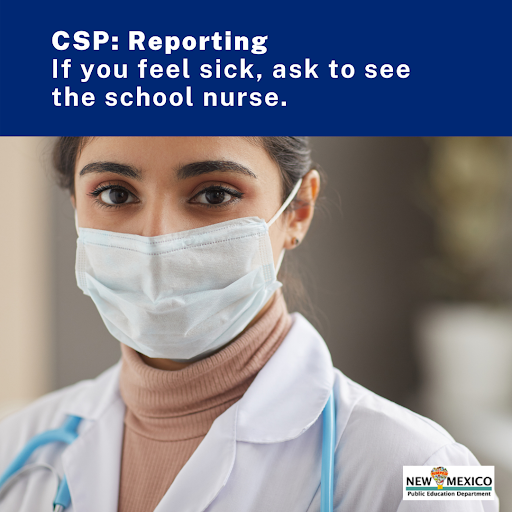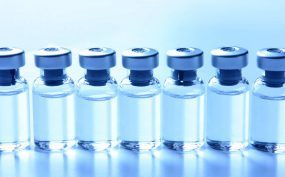 Though we are still traveling in Santa Fe, our next school feels as though we are touring throughout the entire world. Mandela International Magnet School - named for the anti-apartheid activist who was also the first black president of South Africa and an icon to millions. Mandela International Magnet School is the only equal access public International Baccalaureate (IB) school in Santa Fe. This school embraces the tenets of IB to develop inquiring, knowledgeable and caring young people who help to create a better and more peaceful world through intercultural understanding and respect. Their diverse student population receives a rigorous education that emphasizes international engagement and cultural competency as part of their mission to empower learners to become compassionate and principled decision-makers and responsible world citizens. Mandela provides the skills and tools so students can become agents of positive change. Some of the special arrangements at Mandela International Magnet School available to students include: -100% of our students are admitted through a randomized lottery. -Our teaching faculty totals 25, with more than 25% Nationally Board Certified and 25% Bilingual, and teachers have an average 18 years of teaching experience. -Teachers have taught or trained in Australia, Ecuador, Egypt, France, Greece, Guatemala, India, Japan, Kenya, Mexico, Morocco, Pakistan, Paraguay, Spain, Taiwan, Thailand, Venezuela and Qatar, bringing internationalism to our classrooms. -The student/faculty ratio is 10/1. -Over 20 clubs, teams and extracurricular activities are offered Academic and School clubs include World music, Orchestra, Theater, Visual arts and a choice of either Spanish or Mandarin Chinese as a second language. Mandela International Magnet School is special on so many levels, but most of all it gives their students an extra edge in this competitive world while learning about culture and traditions from around the world. We are incredibly lucky to have access to such an institution in Santa Fe.

Standards-Based Learning and Grading SFPS is building a system of standards-based grading that will premier this year in 13 schools. The goal is to ensure equity and close the achievement gap by empowering all students to learn. The 13 schools are Amy Biehl Community School, Atalaya Elementary School, Carlos Gilbert Elementary School, Chaparral Elementary School, Early College Opportunities (ECO) High School, E.J. Martinez Elementary School, El Camino Real Academy, Milagro Middle School, Nina Otero Community School, Ortiz Middle School, Salazar Elementary School, Tesuque Elementary School and Wood Gormley Elementary School. A 1-4 proficiency scale, built by teachers last year, will gauge students' understanding of learning standards. Click to view "Austin's Butterfly: Building Excellence in Student Work" showcasing standards-based learning below:
https://r20.rs6.net/tn.jsp?f=001Z8n_yLWC8DIDP2CbIGM-rOvkBTyfvtM3dD-FMhsQsAiRLKXqm6BU-wkHtSoyBfDWBuHeQ6RTRwcy4R1PkVmqx3SiMO20ApPWP_G73dcWTreFWUB0kyCz6zRWq3ZSe4Qu2TfwQgSkPSMMA37f1Qoy6Q==&c=YL9ZTGJPZN3qAgl3fKBhp2GN2M95Cbz9iulHEZE23IBrvB0Y7F3-xA==&ch=ya0jhdgh9wCXoqyz2SeFT1XJK5Kl0BLfST2HNVV-4WhgUyYP2d9TpA==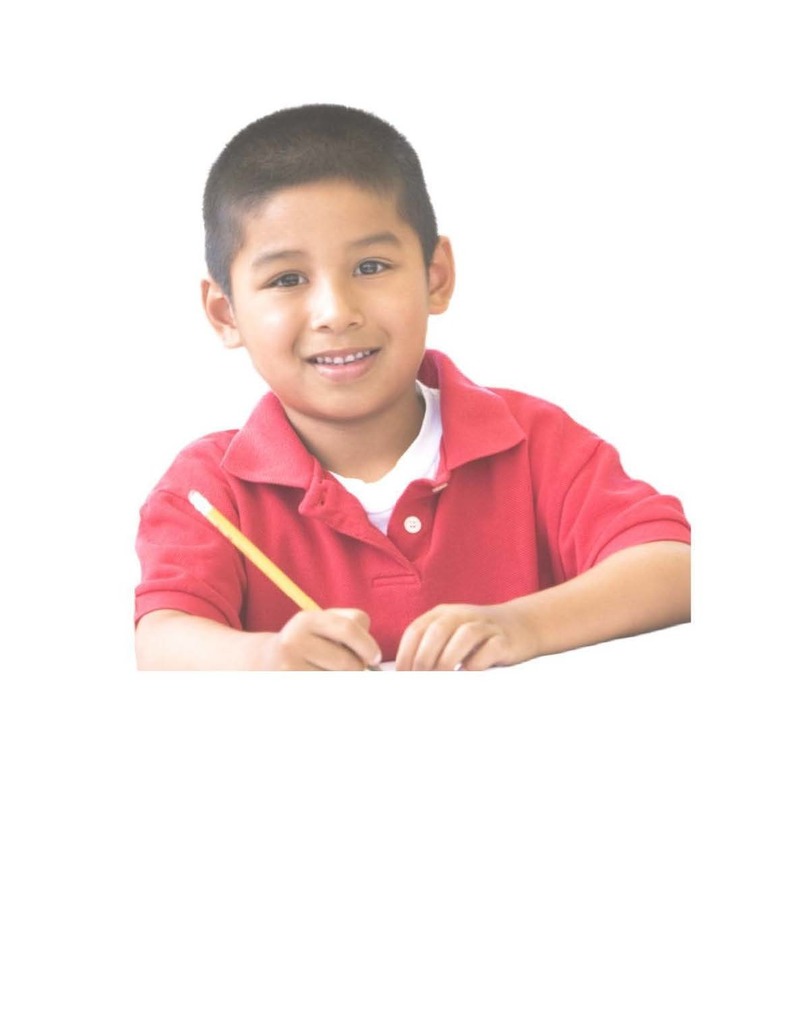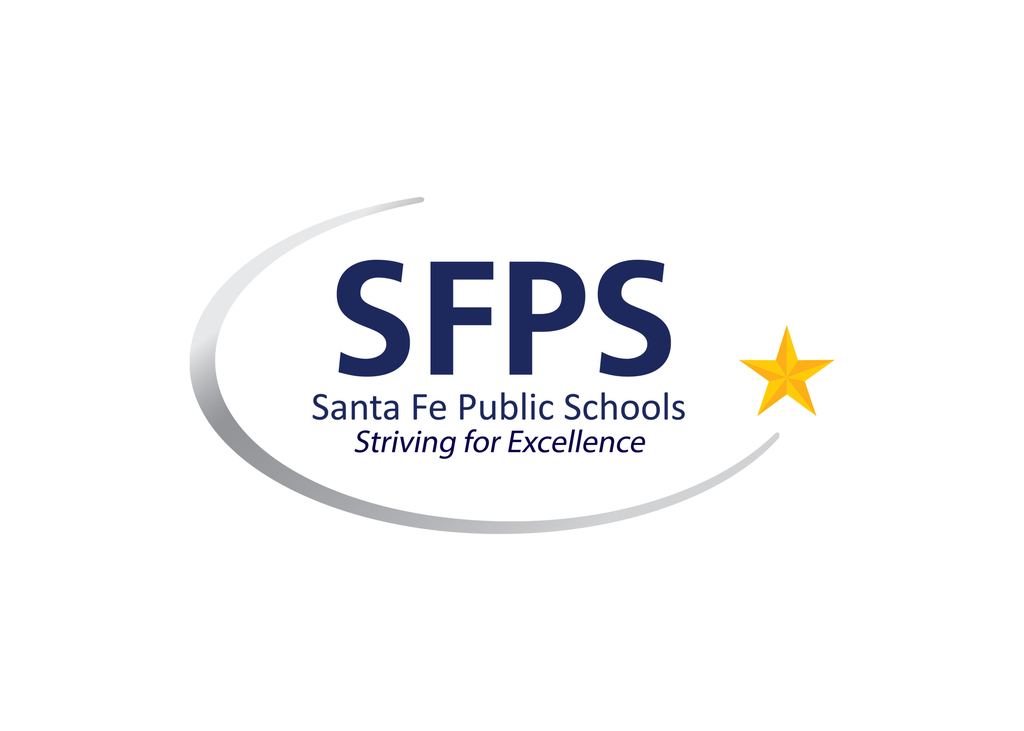 For help with registration, please email:
studentdataoffice@sfps.k12.nm.us
or call our Student Data Office at (505) 467-4111. For technology issues, contact the Help Desk! Call (505) 467-HELP (467-4357).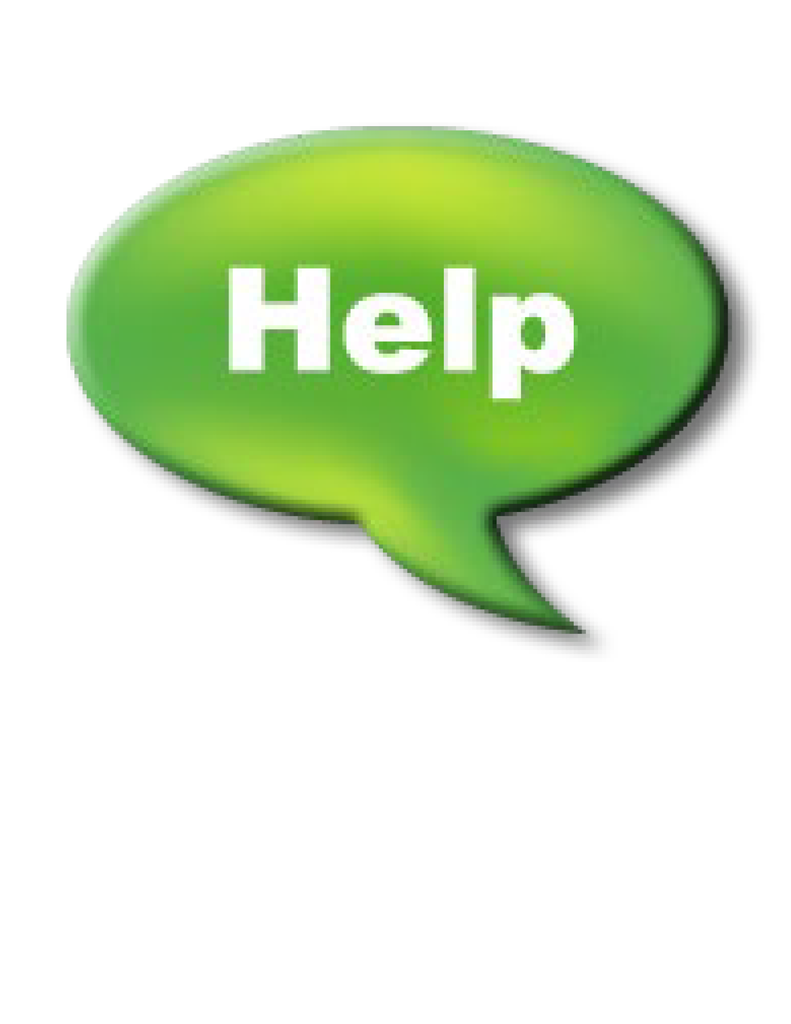 We dock today at an elementary school that is abundant with educational, emotional, supportive, and innovative programs that work both within the school and the community. Named for former Santa Fe Board of Education member Delfina Salazar, this institution is as involved with students and diverse as Mrs. Salazar herself. Some of the programs they provide are: -Dual Language instruction and Bilingual Education -A STEAM lab - striving to incorporate computer science across the curriculum and other aspects of Science, Technology, Engineering, the Arts, and Mathematics. -21st Century After School program -PAX - an evidence-based universal preventive intervention technique to improve children's self-regulation. -After-school tutoring -Communities in School with a priority on social and emotional learning -Salazar Green Garden where each classroom adopts a plot and the community helps to sustain the garden. Students have the opportunity to care for, grow, and select produce. Every fall, we bring together families and community organizations to celebrate the harvest of Salazar Green. -Girls on the Run -NDI Salazar Elementary was established in 1952 so they are celebrating their 70th anniversary this year. The Home of the Knights - named after the former College of Santa Fe sports team. They portray their chivalry through the organizations and initiatives they assist: -Cooking with Kids -Nuestra Jornada -Breakthrough (6th Graders) -Cozy Coats (St. Vincent Hospitality Auxiliary) -Food Pantry -Sky Center -Gerard's House -Girl's Inc. For an elementary school, Salazar is firmly entrenched in helping their staff and students succeed and prepare for the future. Its a solid choice for consideration of your personal scholastic endeavors.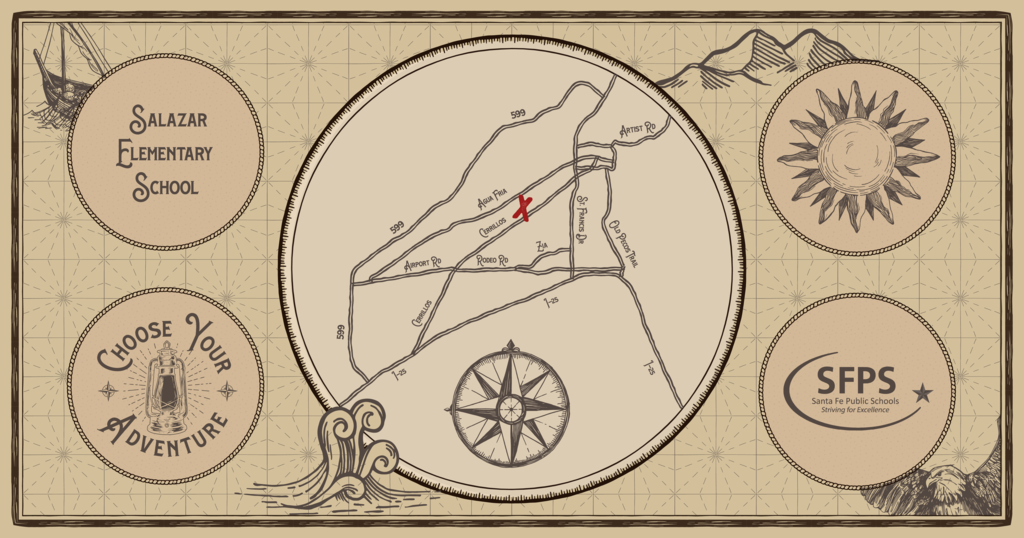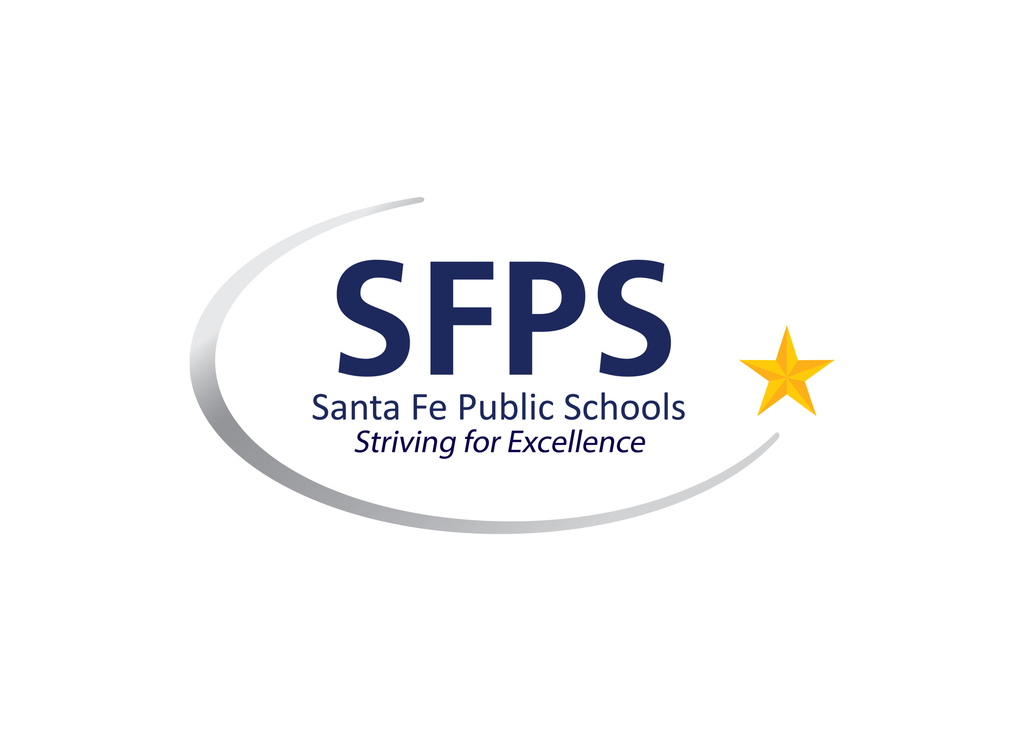 Early College Opportunities High School is featuring its Go-Kart/Stem Camp to highlight the many educational opportunities they offer! Please see the flyer below for information! Time and space are limited - so don't delay!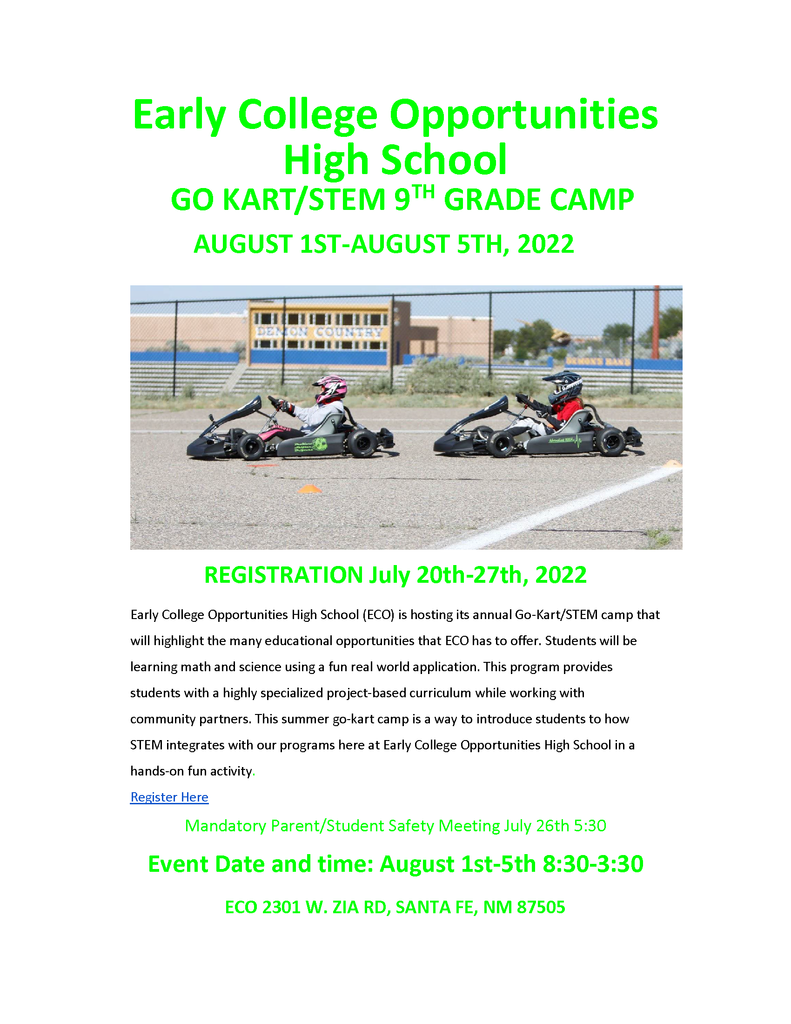 The City of Santa Fe and the Santa Fe Police Department are partnering with New Mexicans to Prevent Gun Violence and Fiesta Nissan of Santa Fe for a 2022 Anonymous Gun Buyback Event. Please see the attached flyer for more information.