November is Youth Homelessness Awareness Month and SFPS are here to help! Please see the attached flyer and if you know a student or family who may benefit from these services - pass on this information. Thank you!

Congratulations to Aspen Community School's Alicia Hess awarded Middle School Art Educator of the Year by the New Mexico Art Education Association (NMAEA)! Plus, both Ms. Hess and El Camino Real Academy's John St. Peter took 2nd and 3rd place respectively at the NMAEA Art Exhibition! You can see their work at UNM's Masley Gallery of Art! We are so proud of you!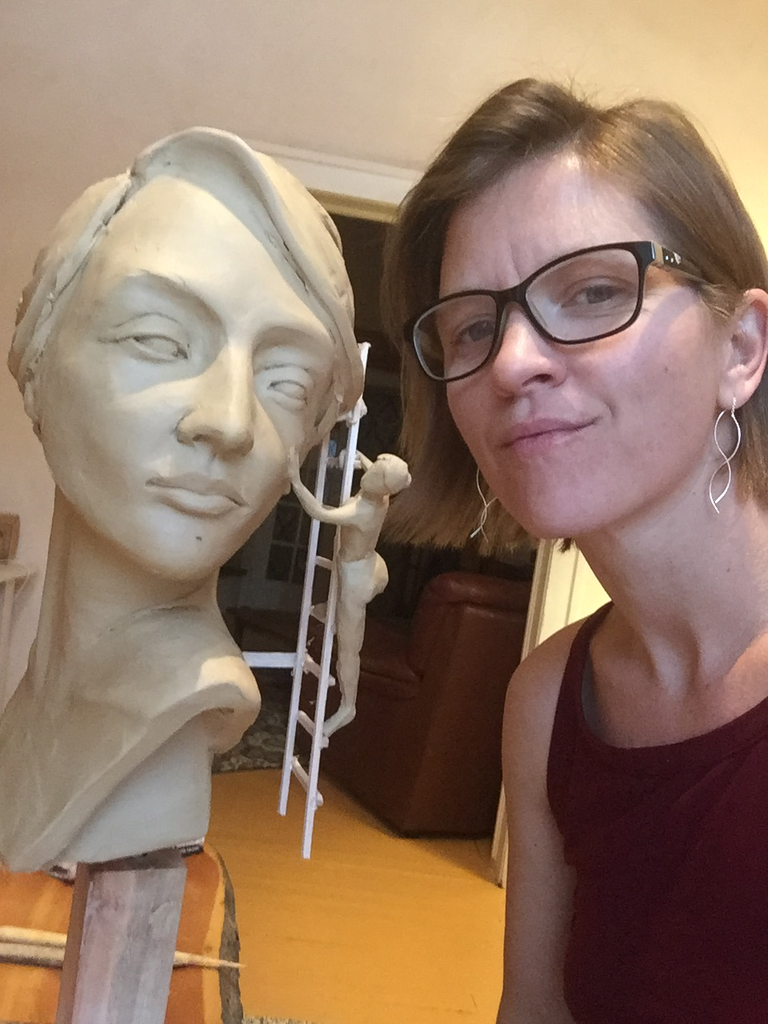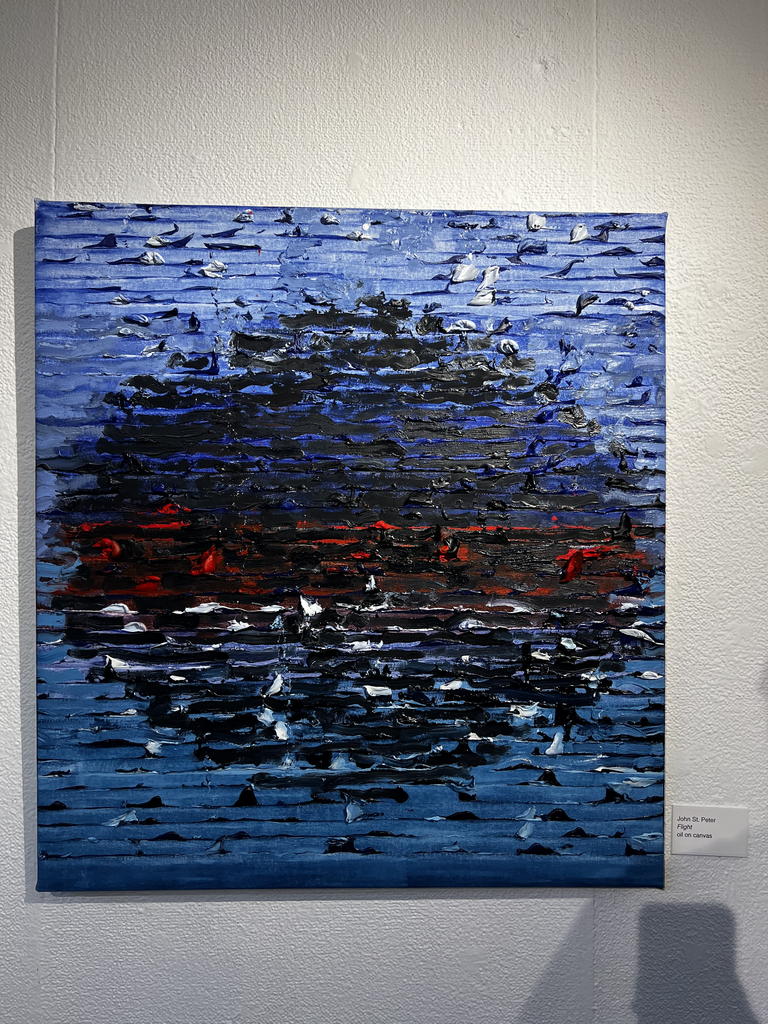 What an honor! Acequia Madre is a 2022 National Blue Ribbon School Recipient! Here's Superintendent Hilario "Larry" Chavez, Dr. "D" De Maeseneer, and Second Grade Teacher Victoria Montoya receiving the award!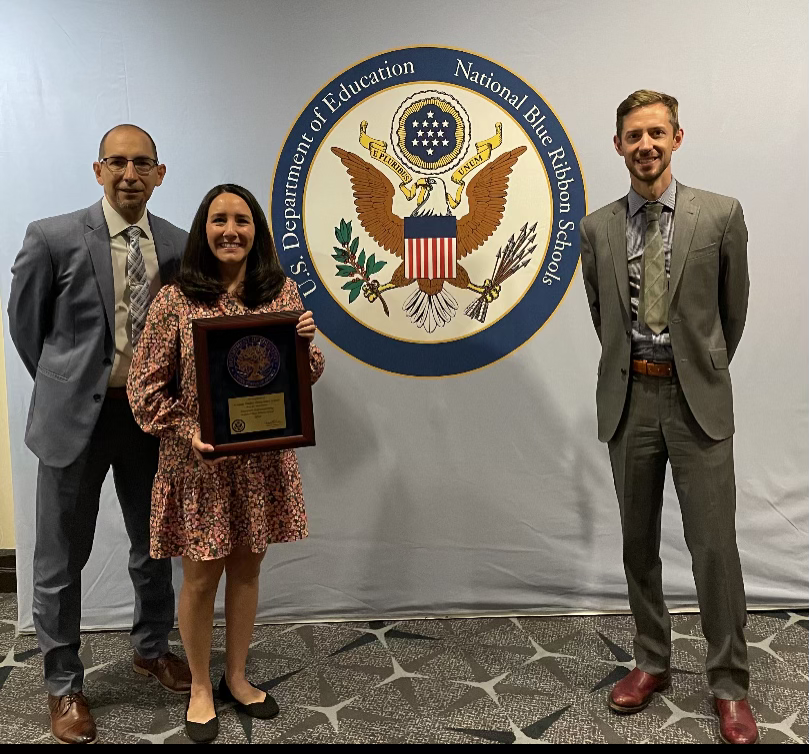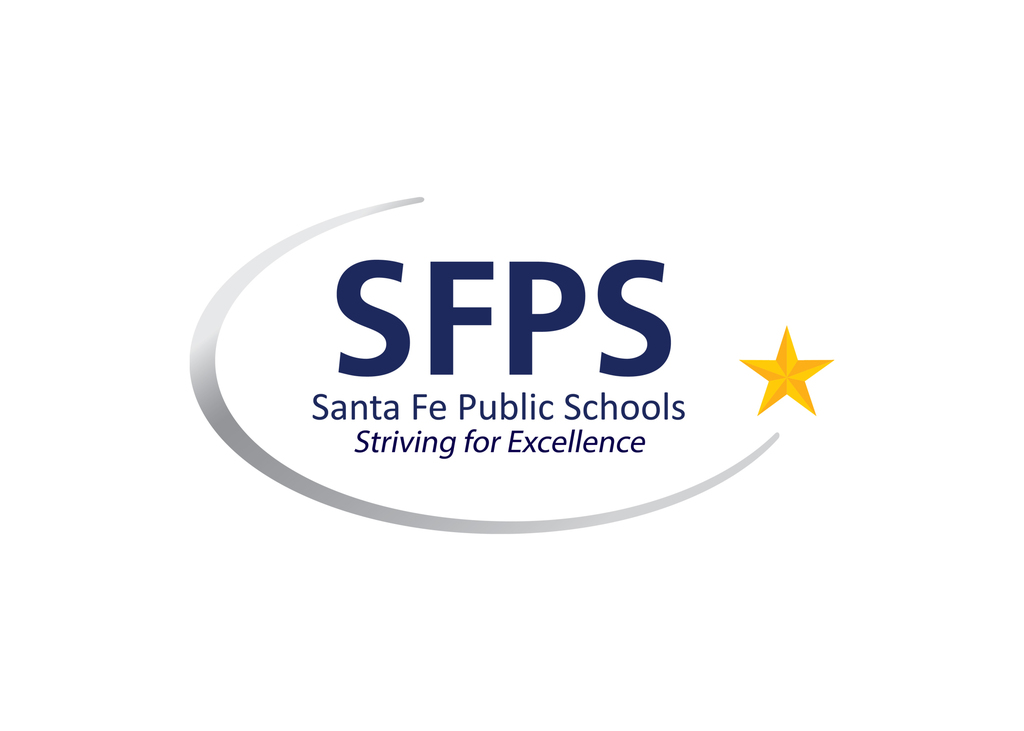 Don't miss the 2022 National Blue Ribbon Schools Awards Ceremony tomorrow Friday Nov 4, 2022 as our very own Acequia Madre Elementary School is honored! Superintendent Hilario "Larry" Chavez and Principal Dr. "D" De Maeseneer are in Washington D.C. accepting this prestigious award! Please follow the link to see the ceremony live streamed at 9:45 AM:
https://nationalblueribbonschools.ed.gov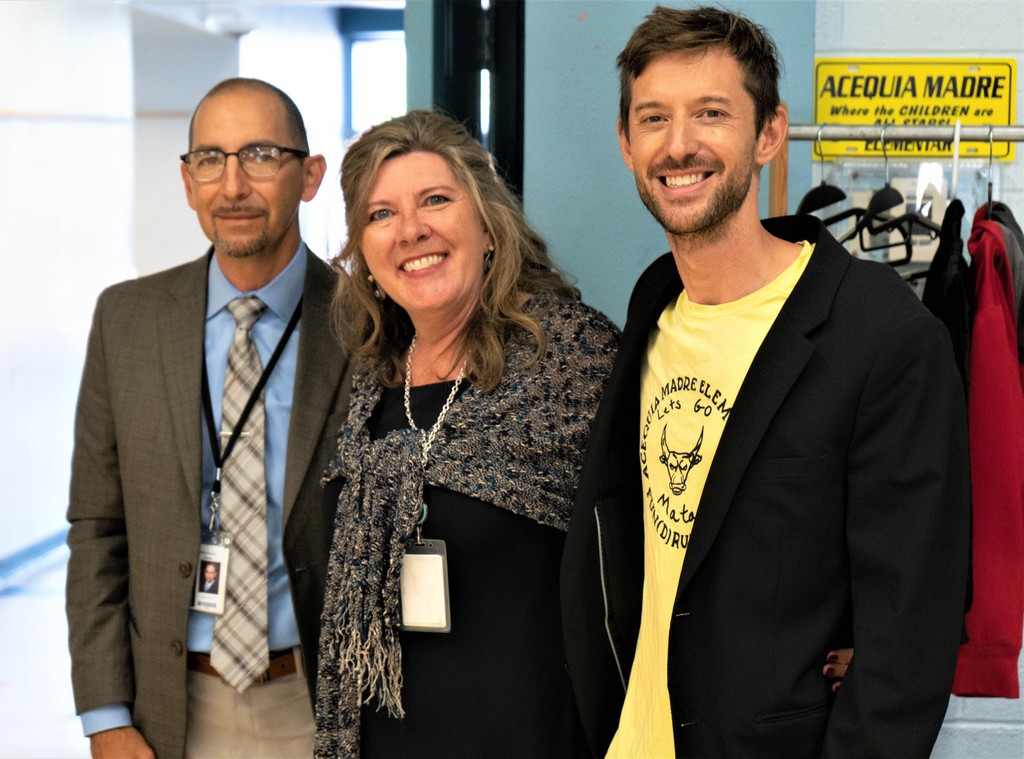 The award winning Santa Fe High School Band is having its' final performance of the season tonight featuring their show "Door Thirteen" this evening at 7:15 PM at Ivan Head Stadium. Come show your support and enjoy a great show before they head off tomorrow to the Bands of America Western Regional Championships in Utah.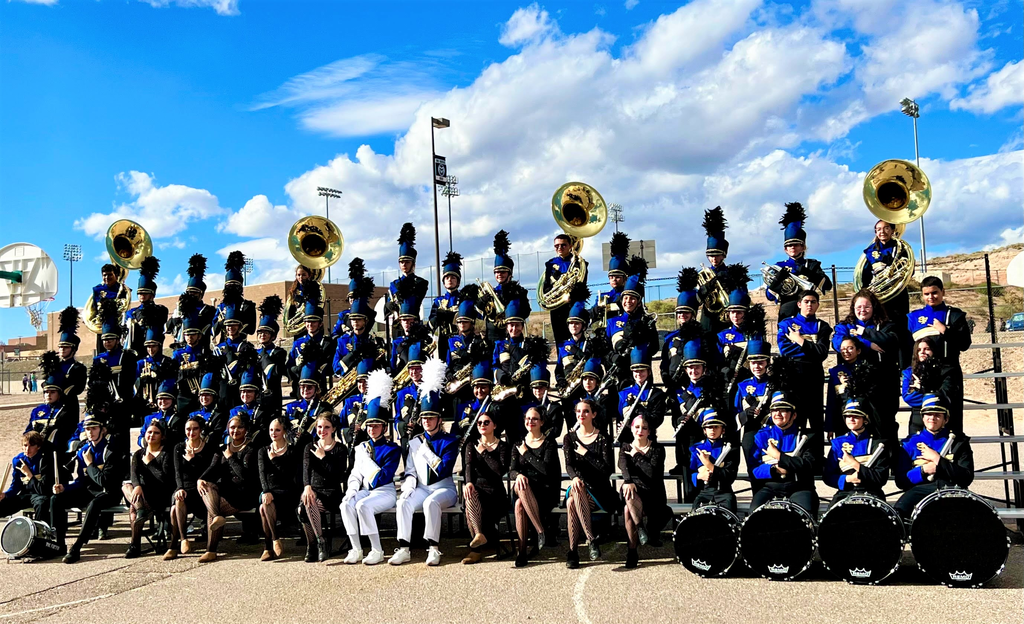 SFPS Is having a Winter Crafts and Vendor Fair on Dec, 10, 2022 at Santa Fe High School's Toby Roybal Gymnasium! To participate as a vendor or as a visitor, please see the attached flyer: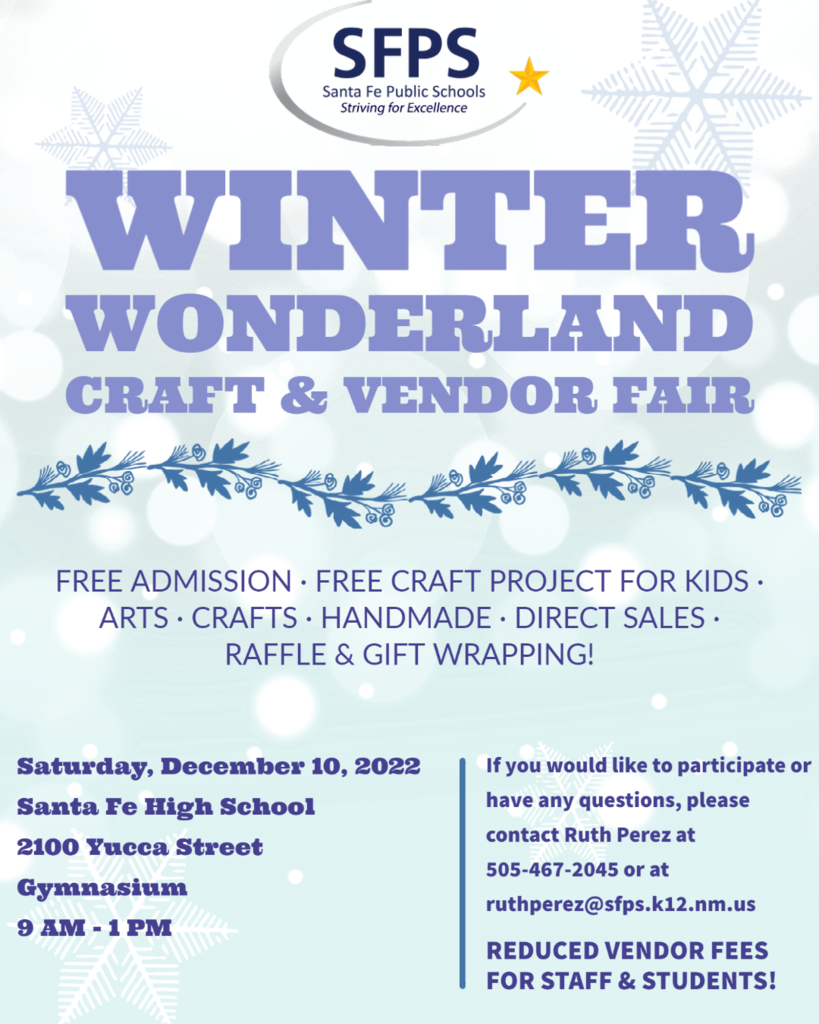 Dr. Jaclyn Gerstein (one of our Gifted Program teachers) shows us how to turn both Halloween and Dia de los Muertos into a learning experience of the highest level! Please click the link to see what she has accomplished as well as other incredible stories!
https://bit.ly/3WqM4k8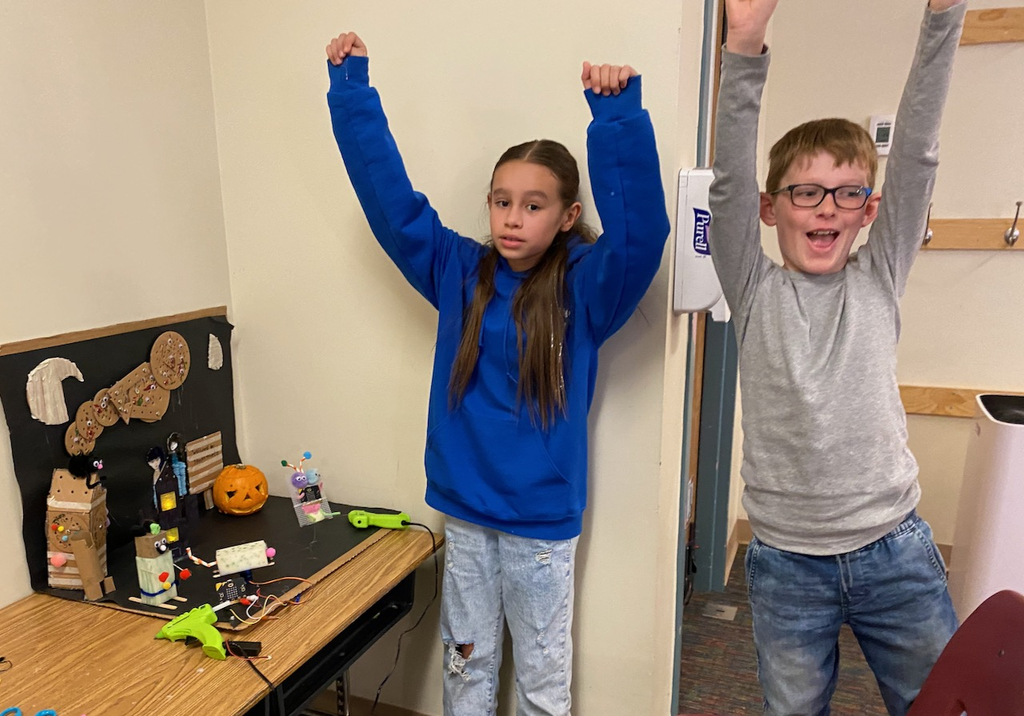 With the holidays approaching, SFPS wants to make sure that all of our District family has access to any support systems they might need. Please see the attached flyers for information on how to cope with many issues that can affect us during this time of year. Remember to take care of yourselves!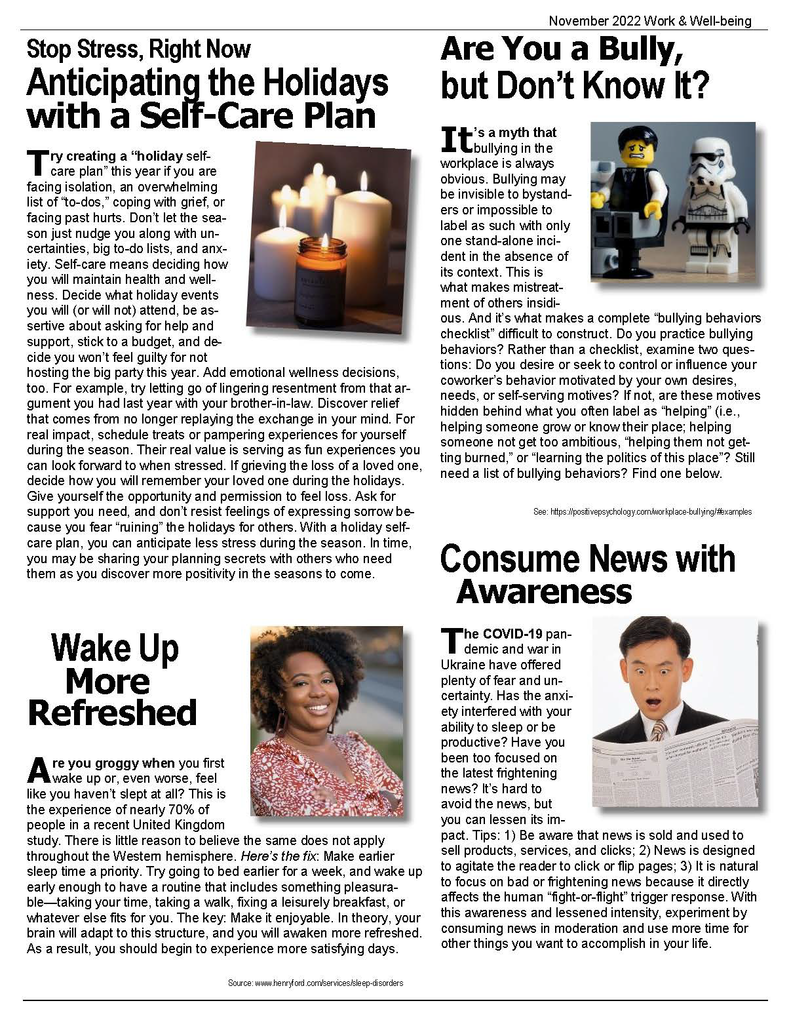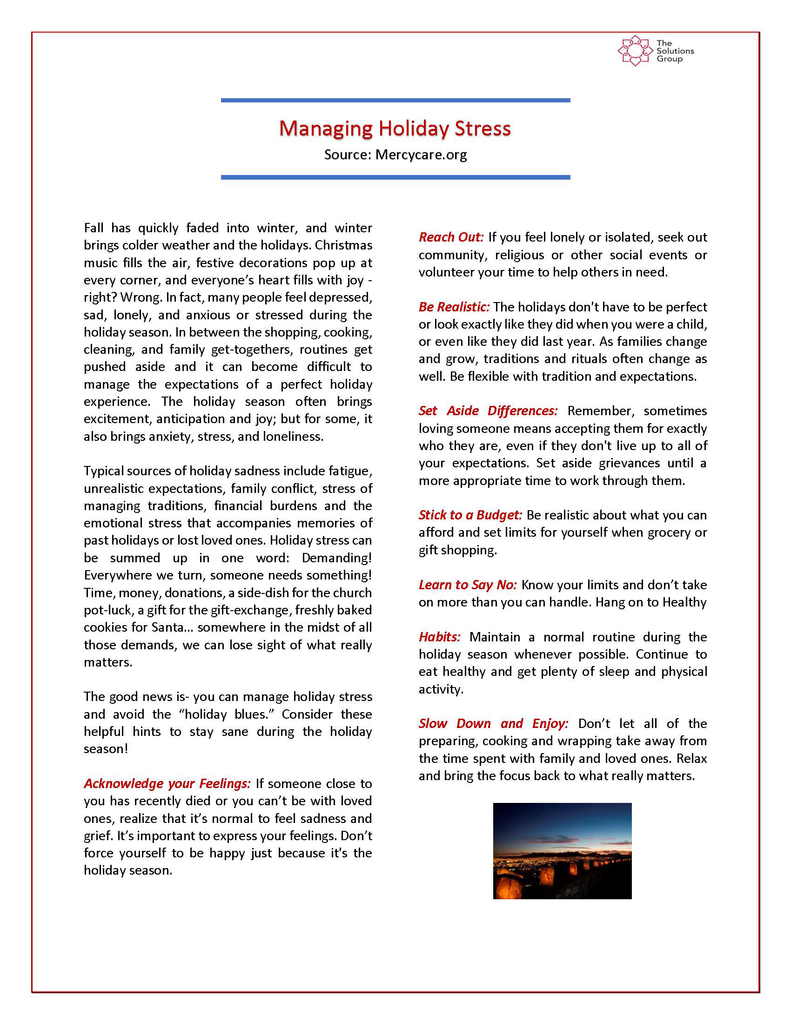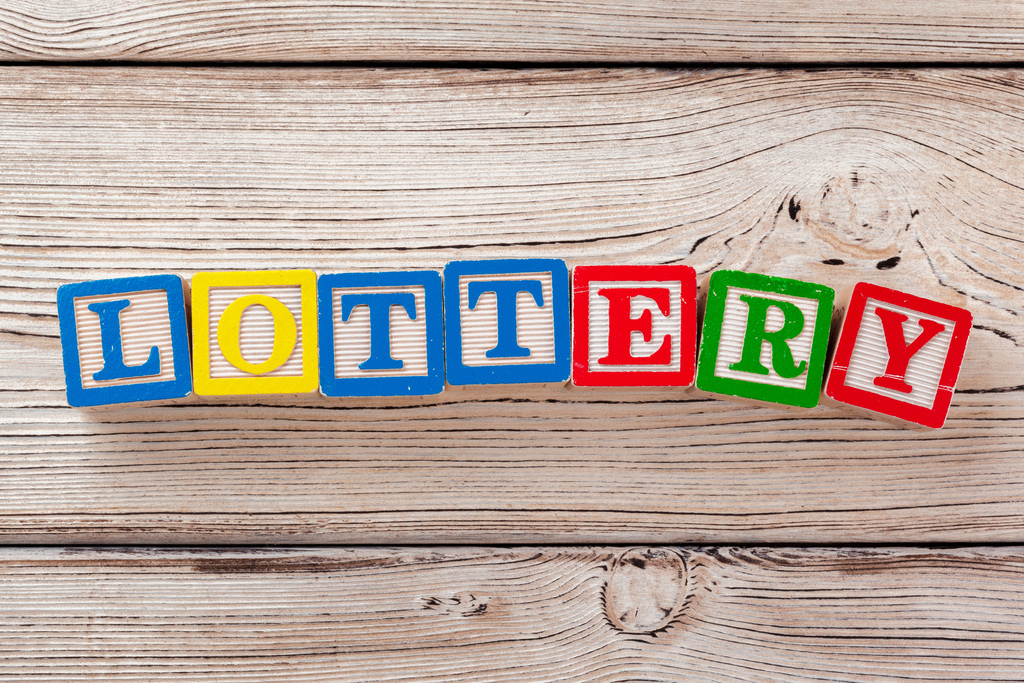 Desert Sage Academy joined other SFPS schools with their first Fall Festival! This is not an easy accomplishment for a mostly online school! Principal Granado was on hand telling spooky stories along with a cake walk, music, activities, and lots of costumes and Halloween spirit!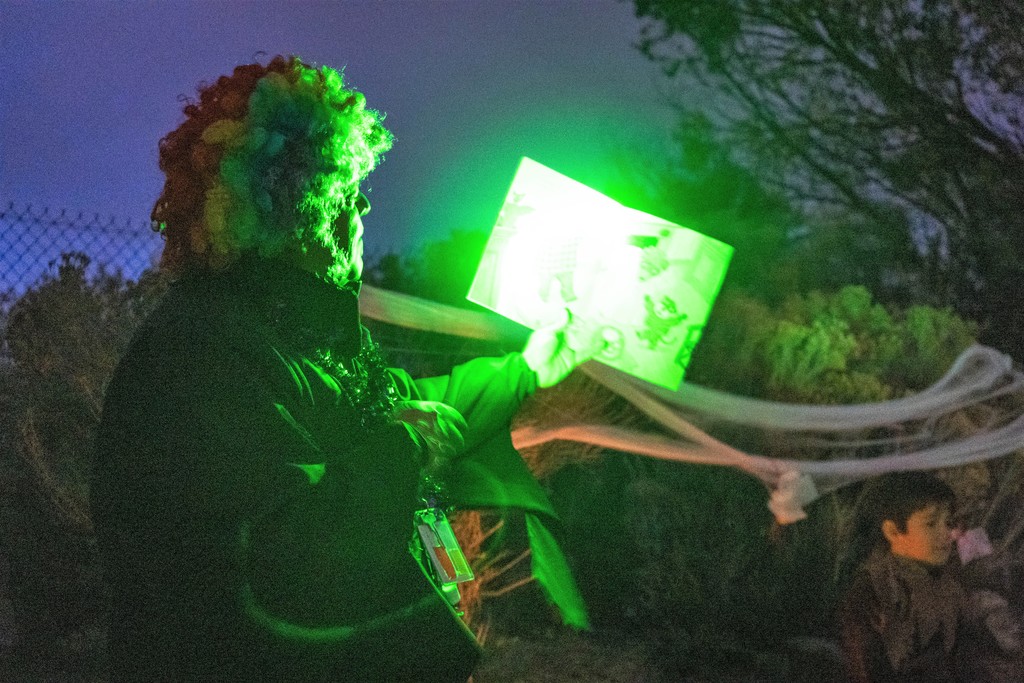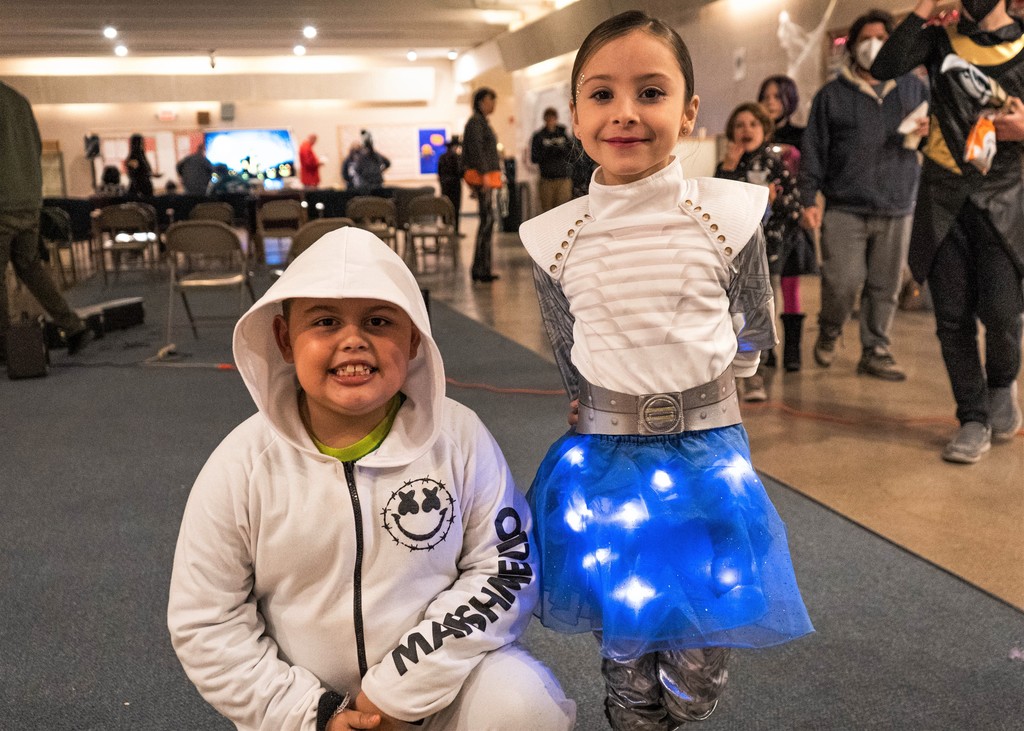 Santa Fe High School's Marching Band competed against other bands from across the state at the New Mexico Pageant of Bands and placed 2nd overall! SFHS placed 1st in Musicianship and 1st in General Effect with a additional win for Best Soloist (Maya Harris)! They will perform at the home football game this Friday 10/28, and a final home performance the following Thursday, 11/3 at Ivan Head Stadium at 8 PM! Congratulations to our incredible SFHS Marching Band!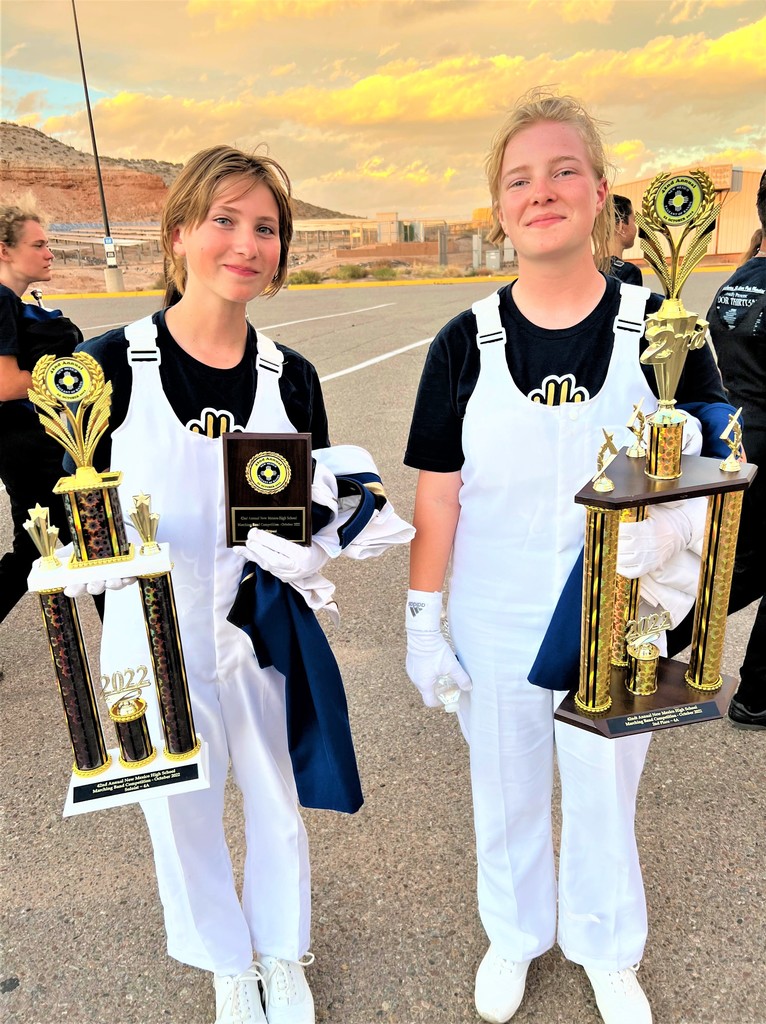 SFPS Bands had a massive amount of students chosen for the NMMEA Regional Honor Band! Students from all over Northern New Mexico submit auditions and the judges select the top musicians to rehearse and give a concert! Santa Fe High had 25 students selected (substantially more than any other High School,) and Music Powerhouse Eldorado Community School had 27 students chosen (exceeding all Middle and High Schools in the region as well as the most 1st Chair/Place positions for the 2nd year in a row!) Students from Mandela, Capital High, and Ortiz MS were also honored. Please follow this link for the students selected this year:
https://5il.co/1jpsi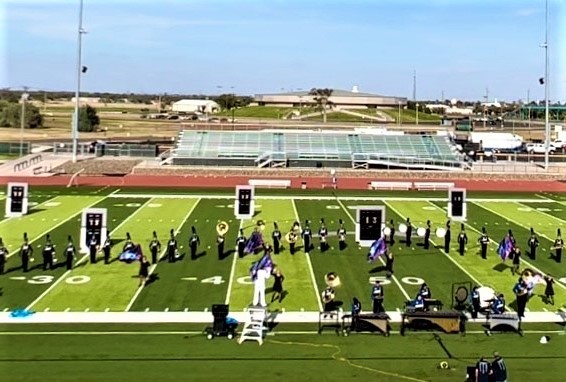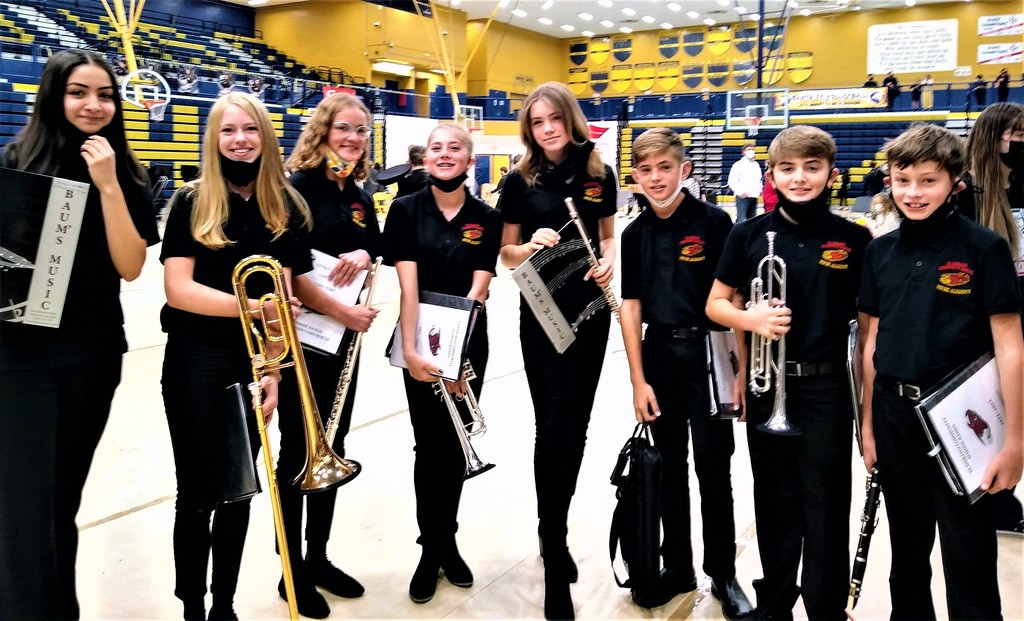 Santa Fe High School's NJROTC competed and took 2nd Place Overall in the Four Corners Drill, Marksmanship, and Physical Fitness Competition this past weekend! Please follow the link below to see the detailed list of our placement in the events! Congratulations to our future Servicemen and women!
https://5il.co/1jpsh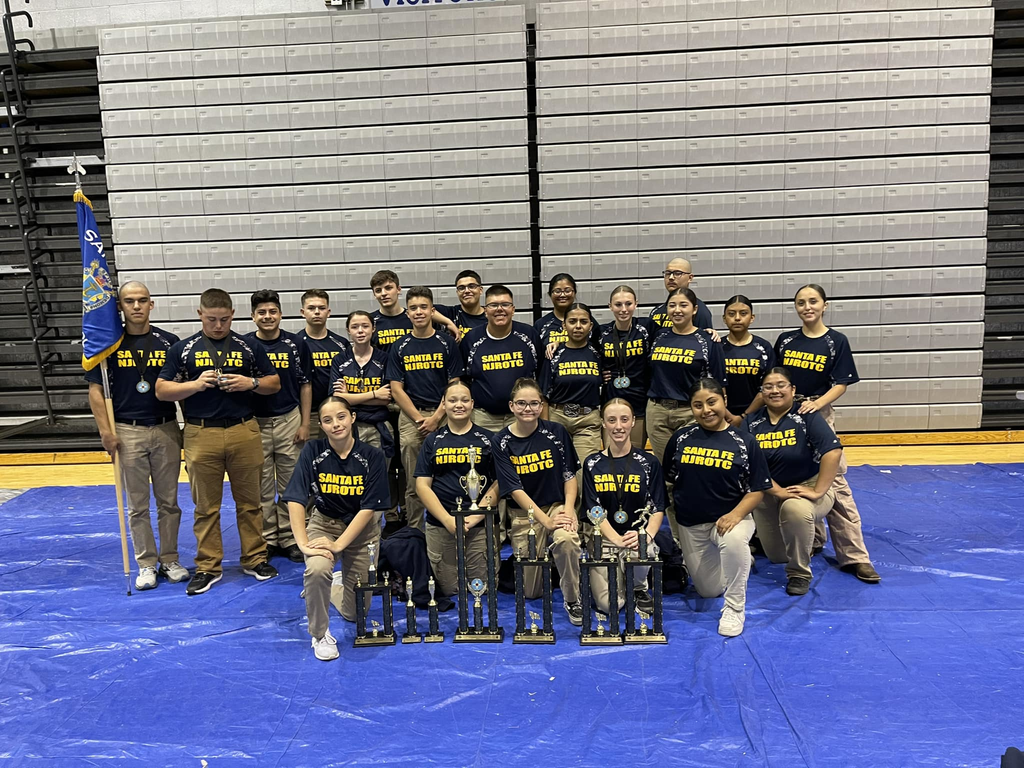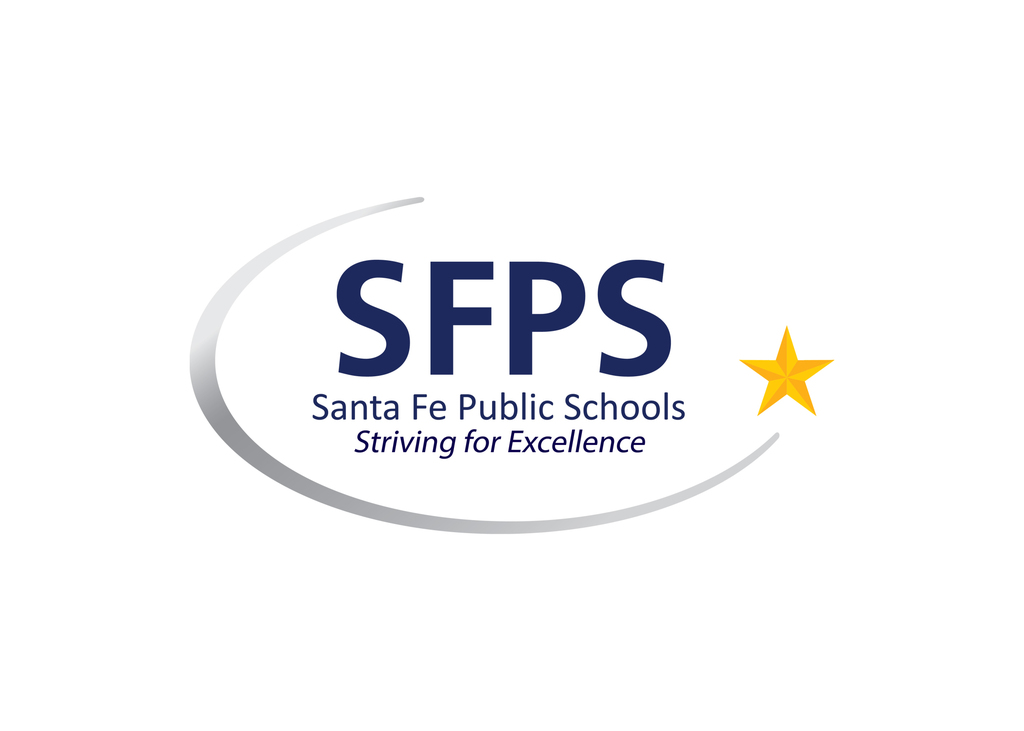 Santa Fe High School killed it at the Top of the World Speech and Debate competition in Sandia Park! Special shoutout to Josh Almeida who won First Place Gold with his Humorous Interpretation bringing the total to FOUR First Place Medals for this incredible team this year! Congratulations to these remarkably talented students.


Chaparral Elementary hosted its first ever Game Night on Oct. 12! With over 85 attendees and 10 staff members, students played board games, took home a book, enjoyed pizza, and entered to win games for themselves! It was an amazing event with families smiling, laughing, and enjoying their time together! Chaparral will be planning another Game Night soon as they work to engage our families!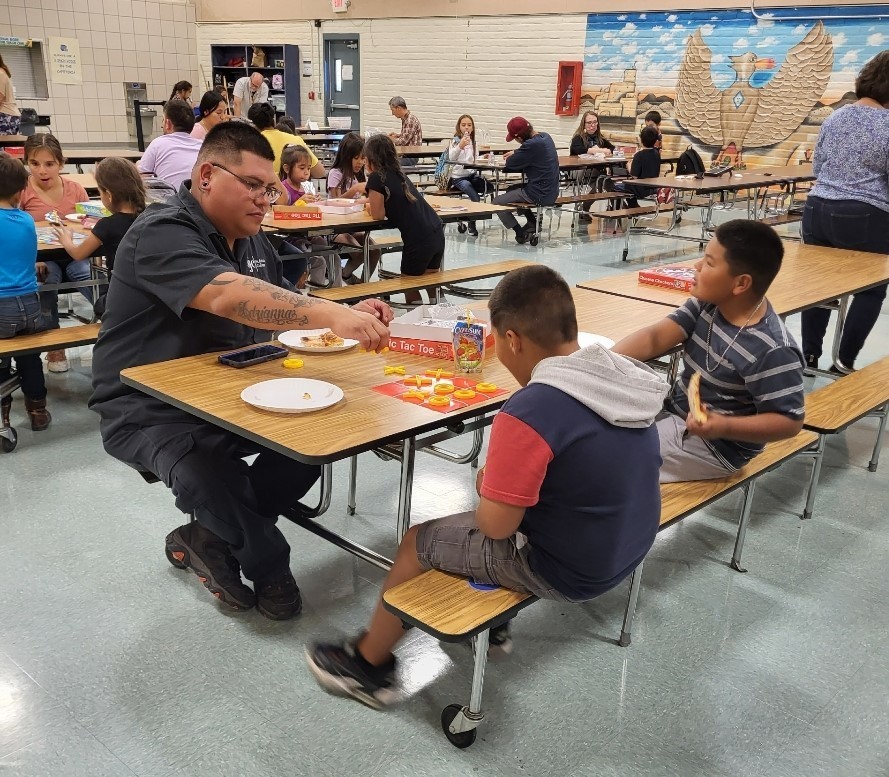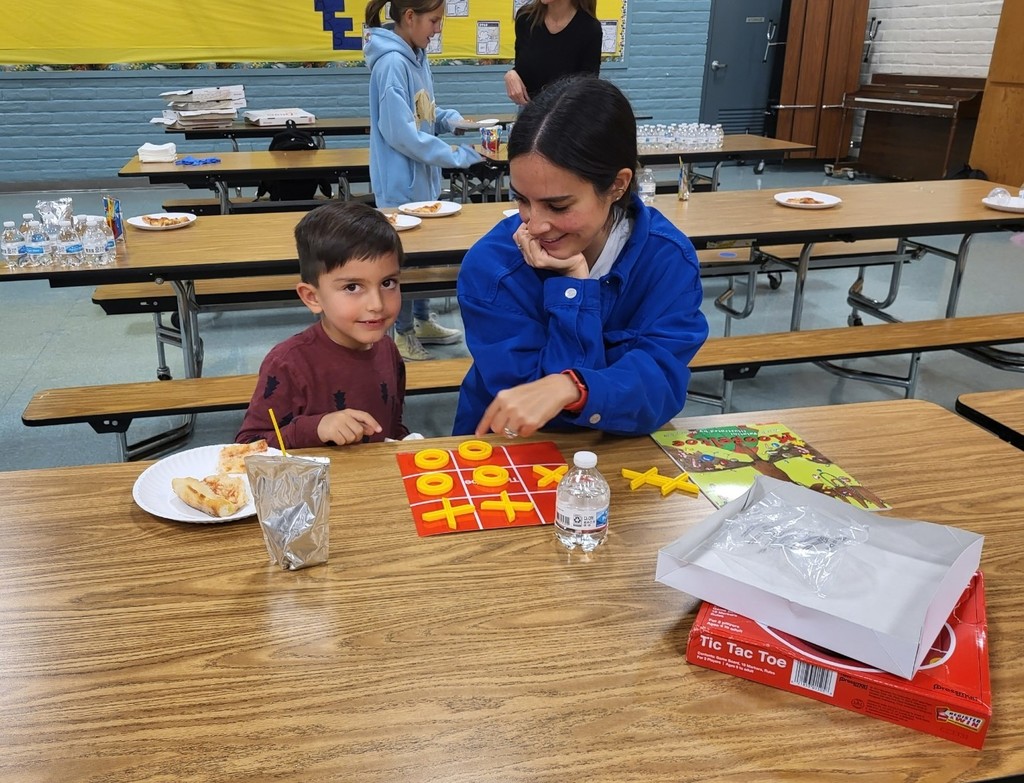 SFPS is having a JOB FAIR! November 2, 2022 at Santa Fe Community College. Great opportunities await!