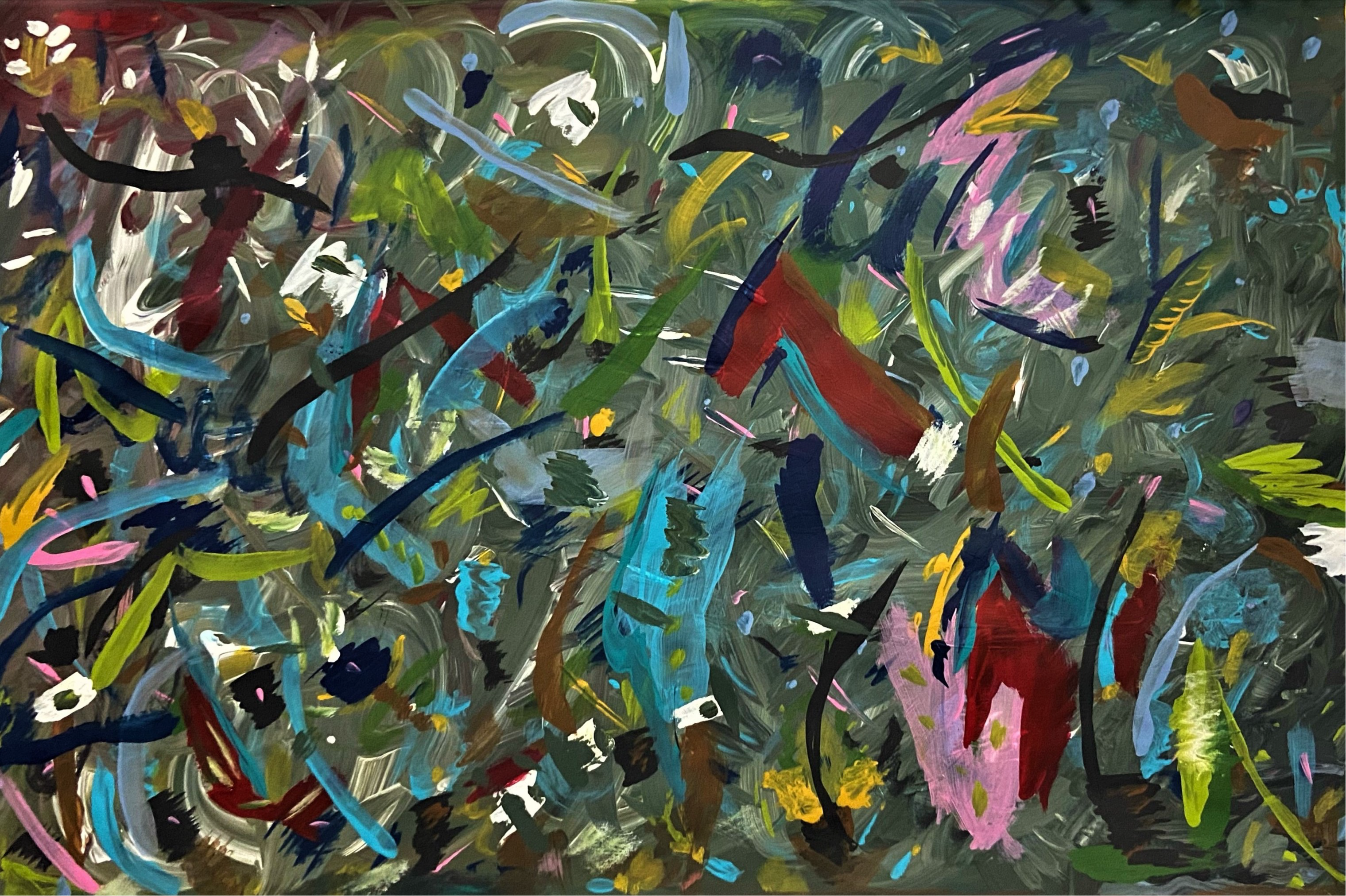 Abstraction, Manuel M., Capital HS, 2021
Welcome to the Arts Education Department
Department Profile
41 teachers

2 staff members

1 content-specific instructional coach

100% of Art teachers and staff have special endorsements in Visual Art

Every Elementary student receives 50 minutes of weekly art instruction

Middle School students can select Art as an elective.

Electives at the High School level include Drawing, Painting, Ceramics, Crafts, and Photography. Early College Opportunities (ECO) high school offers a dual-credit Design/Architecture pathway.

Santa Fe High School offers AP Studio Art.

Our vision for the future of SFPS Arts Education includes
SFPS proudly and publicly champions arts education as a core subject, essential to equity and the intellectual, social, emotional, and cultural development of its student population.

Art education is rooted in culturally and community-responsive teaching and learning.

Art studios are havens for social-emotional learning.

Art and design education emphasizes visual literacy, including both traditional and contemporary forms.

Art and design education maximizes community resources, preparing students for a future in art and design.

Art and design education includes media arts.
We welcome parent and community volunteers in our art studio-classrooms. Artists, craftspeople, designers, and architects; filmmakers and photographers; parents, grandparents and guardians; we need your support.
We welcome donations of art supplies, equipment and high-quality art books, in addition to cash donations that support special projects.

I invite you to contact me directly at 505-467-2558 to get involved!

Warmly,
Cristina González, M.F.A.