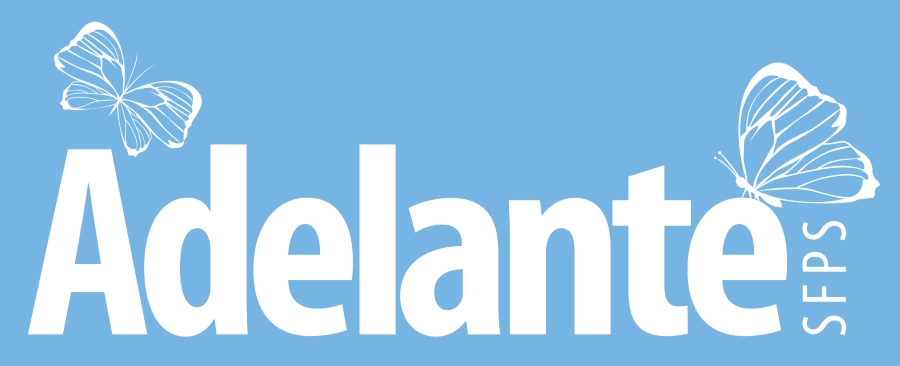 Overview
The Santa Fe Public Schools (SFPS) Adelante Program provides advocacy, direct support services, and basic needs services for children, teens, and their families experiencing homelessness in Santa Fe. SFPS Adelante plays a crucial role in educating the community about child homelessness, and advocates for our families' needs with schools, human service agencies, and the community at large.
Please call (505) 467-2524 for assistance in English and (505) 467-2555 para asistencia en espanol.

Please call (505) 467-2577 to schedule a day/time to drop off donations.
Responsibilities
We provide leadership in promoting local and national policies toward ending child homelessness and resolving inaccurate beliefs about homelessness within our Santa Fe Community. Our biggest passion is supporting our clients to express themselves creatively and work toward a successful, empowered life beyond their homeless situation.
Students in the Adelante Program may be living in the following situations:
Children, teens, and their families staying in shelters, on the streets, in cars, or camping due to domestic violence, abuse, addiction, sexual orientation, or other challenges;

Children living with someone other than their parent or permanent guardian;

Families living in substandard housing;

Families being evicted or with disconnected utilities;

Unaccompanied youth who have run away or been kicked out; and

Families who have "doubled/tripled up" with other families in tight living situations, due to a lack of access to affordable housing options.

Services provided by the Adelante Program
The SFPS Adelante program provides the following types of services:
Access to school clothing, school supplies, and backpacks;

Referrals and linkages for mental health, housing, medical, and other social service needs;

Family case management;

Advocacy to ensure that students receive free lunch, access to field trips, quality after school care, and access to appropriate transportation to school;

Collaboration with other agencies to provide seamless support for children, youth, and families experiencing homelessness;

Out-of-School Time Program assistance;

Weekly food distribution in collaboration with the Food Pantry; and

Emergency Funds to respond to families' financial emergencies.
This program is generously supported by funds from the City of Santa Fe Children and Youth Commission, NM McKinney-Vento, Brindle Foundation, Santa Fe Community Foundation, Community Development Block Grants, Anchorum St. Vincent Impact Grant, Community Health Funders Alliance, Santa Fe County, and Title One Funds, as well many community members.

We are winners of the Santa Fe Community Foundation Pinon Award, NewMexicoWomen.Org Chispa Award, and 100 Women who Care. We are also represented on the boards of One Door Campus, Youth Works, the Housing Advocacy Coalition and the City of Santa Fe Immigration Committee.
To learn about what community members can do click here.